So, 4th of May is tomorrow. Perhaps a little prep before the storm? LoL. This is for all the Star Wars fans out there! Get a girl/guy who reacts to these. Give it a shot and if it works then woohoo! If it doesn't work then, keep trying. Haha! That's one hell of an advice. Now, MAY THE FORCE BE WITH YOU.
1. YOU HEAT THEM UP WITH THIS LINE FIRST.
"Hey, are you a Jedi Master? Because YODA-LICIOUS!"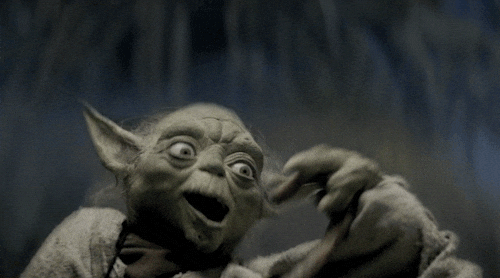 2. THEN YOU TAKE IT TO THE NEXT LEVEL
3. THEN YOU SLOWLY LET IT GO
4. SHE'D LIKE THIS ONE
5. "WHERE YOU FROM?"
6. WHEN YOU WANT IT SO BAD…
7. NOT EFFECTIVE? TRY THIS.
8. ALRIGHT NOW TAKE IT EASY
9. SLOW DOWN AND ASK "WHAT'S YOUR NAME?"
10. "ARE YOU AN ANDROID USER?"