Sunway University is located in the heart of Sunway, right next to Sunway Pyramid and Sunway Lagoon. Sunway University and Sunway Pyramid is connected by a canopy walk that gives students the convenience of walking to Sunway Pyramid and even the choice to park in Sunway Pyramid instead of having to battle for parking spots in Sunway University.
We heard from a little bird that Sunway University will be having their orientation for a new semester next month on 16th August. Congratulations to the new students! Welcome to a new chapter of your life!
Are all the soon to be Sunway Uni students are ready to start your journey in Sunway University? Here's the first step you need to before the orientation! Get a student accommodation, for example a room or an entire house if you need that much space! (Or you can get an entire house and share with your friends!) Preferably close or walking distance to Sunway University right?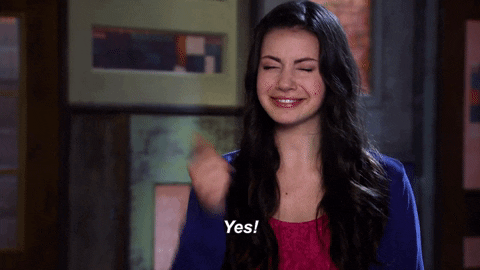 Don't worry, we understand your needs and as the biggest and safest platform of student's accommodation in Malaysia, we'll help you to find the perfect room for you! We will even list out our TOP 3 pick so you will get only the best! These are the closest room or house to Sunway University that we can find.
Let's start with one of the closest options available! NADAYU 28 is only a walking distance away from Sunway University which make it perfect for Sunway University students. Not only that, the price is one of the cheapest and affordable for student. NADAYU 28 is also a walking distance from Sunway Pyramid which means, you have a lot of choices for food (restaurants or food stalls or even milk tea in Sunway Pyramid), convenience stores or even a supermarket and even pharmacies(even Watson and Guardian that is always on SALE!) or clinic to go to!
Here is a few options you can choose from NADAYU 28!
Price range: RM980-1,500
Price range: RM750-950 per person
Another one of the best student accommodation you can get near Sunway University. Lagoon View offers amazing facilities inside (gym and pool!) and also various amenities such as the Sunway Pyramid shopping mall, mini market, restaurants and food shops. It also comes with cheap and perfect budget price rooms or house for students to rent. Most rooms have free Wi-Fi so there is no need to worry about finishing your last minute assignment! But the best part is it's just next to Sunway University! You want to travel but don't  own any car then catch the nearest KTM, LRT or BRT to go anywhere you want to in Kuala Lumpur!
Price range: RM600-1,700
Price range: RM800-1,500
Price range: RM900 per head (5 rooms in a house)
Alright, this one we admit it is a little further compared to NADAYU 28 and Lagoon View but it is cheap! It is behind NADAYU 28 so it is still quite close to Sunway University right? Don't worry there's also SunU-Monash University BRT stop nearby if you want to go outside Sunway. You can take the USJ 7 LRT from the BRT. As we want you to get the best
Price range: RM500-950
Price range: RM1,400-2,400 per house (RM470-600 per head) 3- 4 bedrooms per house.
What are you waiting for? Check our website HostelHunting.com to find the best rooms available nearby Sunway University. We gave you a few options here, it's your time to make the decision! Choose the best room for you all from HostelHunting! Or be a helpful friend and pass this message to your friend that is going to study in Sunway University. Or even Monash University! Hope to hear from you soon!