Are you planning to do a surprise party for your boyfriend or your girlfriend? Well, this idea can be used to plan from a surprise baby shower up to your parents' surprise anniversary party! I personally have planned a surprise party and it was a total success! You can customize it to suit your own taste! It's always fun to throw a surprise party for your sweetheart and having to keep it a secret is the best part of it all! So if you've got that special someone in your mind and been wanting to surprise them, here is the step by step…
P/s: This is my own (the author) personal experience.
EVERGREEN RULE OF A SURPRISE PARTY
DO NOT ANNOUNCE IT!
Keep it low, do not tell too many people…why? Well, maybe because it is a SURPRISE party!
STEP 1: Vision Where & How You Want To Surprise Them
Choose a place most suitable and something a little natural so they don't see it coming. I chose our apartment as the most suitable and natural place to plan the surprise party; and I chose to do it a week after the real birthday. In this way, they'd walk in their own home expecting nothing at all and then – SURPRISE!
STEP 2: Choose The Right Friends To Help You Out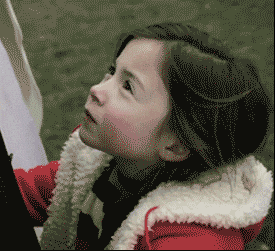 Select friends whom you can trust and be sure that they would not spoil the plan. Believe it or not, I had a friend who accidentally mentioned "surprise party" to my partner but(!) thankfully my partner was not really listening. Phew! Anyway, choose the right friend(s) and they will help you out throughout. Speaking of which, if you're a student from Erican College you might just be one of these type of students. Click here to find out!
Step 3: Decorate!
This is a real example of something that can actually be done by just about anyone in this world, even if you're not creative at all. I allow you to steal this idea. Get balloons and tie them up with pretty ribbons and attach pictures that mean the world to your partner to it, it will look so pretty! (To make it even more meaningful, you can add kind and beautiful words behind every picture printed.) You think those balloons are helium? NOPE. Helium balloons are expensive AF! So these are actually basic balloons (choice of your partner's favourite colour) that were pasted on the ceiling with a double sided tape (AM I NOT A GENIUS? LOL!). You're welcome.
Step 4: Do Not Forget To Purchase Food!
You don't really have to cater food. I mean as long as you have your partner's close friends around, that's enough. Because they wouldn't mind having a PIZZA party! Also make sure to invite friends that he/she likes. You don't wanna piss 'em off on their special day, don't cha? I'd suggest Dominos Pizza, since they have great offers all the time, you won't really have to spend much on this party really. What I did though, was I asked all of my partner's friends to chip-in however much they want to as a "gift". LoL! In a way it is helping you out financially too. *wink*
Step 5: The Party Gon' Be LIT AF
THE LOOK ON THEIR FACE WILL BE WORTH THE WHOLE HASSLE!
Trust me guys, in the end it will all be worth it. The amount of time and effort put in to this will be eternally appreciated by your partner. It really does not matter what you do for them, as long as it was done wholeheartedly and with love and sincerity, it will be well. I wish you best of luck! Let us know if you did plan it and tell us about your surprise party story in the comments!
Hostelhunting.com is an online platform that helps you find your perfect room! If you're interested in looking for a room to stay, we are more than happy to help you go through this together! You can go on to our website and start searching, click here!