Upon the address of our Prime Minister on Monday night (16th Mar 2020), Malaysians started readjusting their work to start working from home for the next 2 weeks. The extroverts may start to feel a certain fidgeting sensation for not being able to go out and hang around with friends as they usually do (this is where the introverts feel a sense of victory for being able to literally stay within their comfort zone!). Here's a list of things we thought could benefit some of you who tend to feel some cabin fever whilst being at home (extroverts, you may want to take some notes!)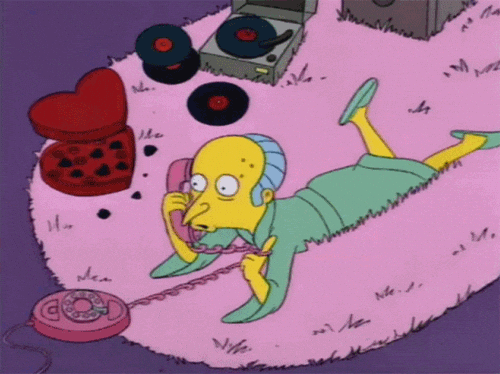 Call your loved ones and friends
Are you in KL while your parents/family members are back in your hometown? Just pick up your phone and call/FaceTime/Hangout with them – we are pretty sure they are worried for your well-being. Assure them that you have plenty necessities (yes, you still can buy supplies and not buy into panic-buying) and should be able to work from home. If you are in the services required to work on-site, let them know what all preventive steps have been taken to ensure you are protected. Introverts, you would just need to text instead! 🙂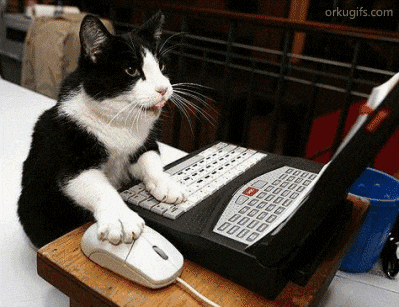 Learn new stuff when you're stuck at home
Hop on YouTube and check out some tutorials. Take this time to learn something that's unconventional like how play the guitar, how to cook, how to get 14-day abs or even start a blog journaling what you'll be doing to ride out this wave. If you always thought that going out could widen your horizons, imagine the ready information that's out on the inter-webs (just don't go to that weird part of YouTube, ya hear?).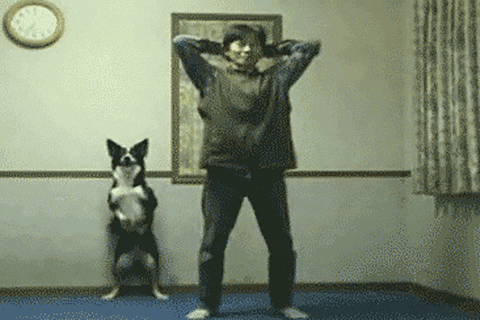 Time to get physical!
Remember early in the year when you made that fitness resolution, then somehow the momentum was lost? Well, here's your chance to have that resolve again! Good news is, you don't even need the gym, but your own body weight to do some High Intensity Interval Training (HIIT). Why? You're restricting your mobility and may lack some steps you'd usually burn throughout your day. Look at this as an opportunity to build your fitness and stay in shape while indoors. Lower that blood pressure, cholesterol, fat percentage and maybe you will be THAT guy who returns to office having made a body transformation in 2 weeks (the one you'd have to pay for out there, but then you did it yourself through those YouTube videos or Freeletics app!)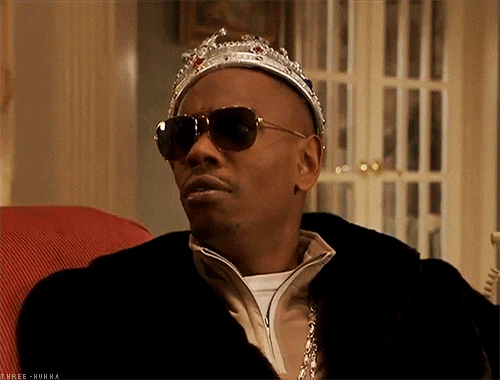 Start selling your things online to make some extra cash
With the stock market in a highly volatile state, use this opportunity to earn some pocket money though some good ol' e-commerce. You could explore selling pre-loved items or unused items (refer to the Marie Kondo part below!) to see whether it can earn you some extra cash. Fortunately, the post offices are still open during these 2 weeks! 🙂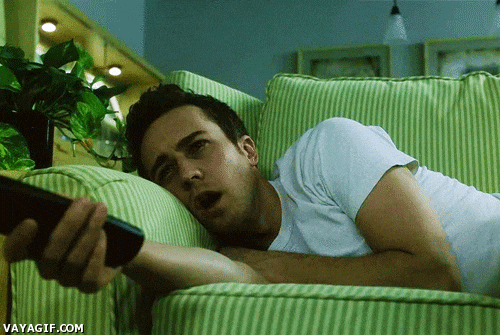 Get through that Watch List
Your favorite TV show awaits you – let the binge-watching begin! Are you the kind of person who keeps saving certain movies or series for a better time and never get to it? Well, now's the time to see what all the fuss was about on social media. Why is Kingdom number 2 on Netflix? Is it worth your time? Well, watch and judge then rant about it on your wall. Pretty sure you'd get plenty of conversation about it!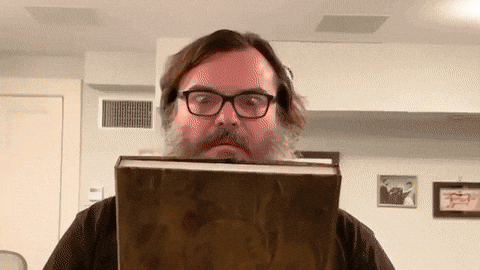 Get through those books you bought that keeps growing!
Yes, we're talking to you! If all you did was buy, buy, buy and left them to gather dust while you said, "I'll get to it soon" – not before buying more to add onto it; there's no better time than to complete that action and widen your breadth of knowledge and wonderment through reading – you bookworms know what we're talking about! Here's to killing two birds with one stone; it follows-through your resolve to finish those purchased books, and kills the procrastinator in you!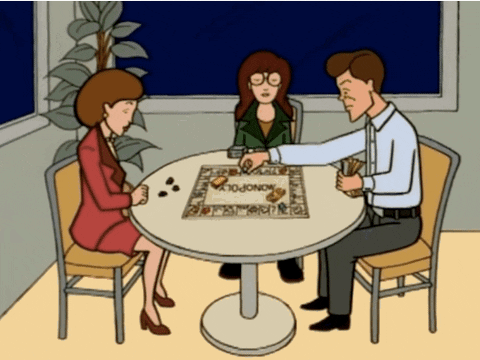 Have a virtual party or family game night!
What is a virtual party? It may be unprecedented, but it means what is says, to be honest. Play a game of chess or board games/party games through your phone through Skype / Zoom / Hangout – we dare you to try this challenge! (edit: we have not tried this, but hypothetically, we think it would be fun for the extrovert in you!)
Marie Kondo your stuff
As Malaysians, we are too used to living like how our Asian tiger moms have taught us. However, do any of those things spark joy? Now is the time to tidy up and determine how much of a hoarder are you in the scale of things. Throw out those items, clothing and other stuff to open up more space inside your home/room so that you open up more good feng shui to your home. Yes, maybe we get rid of those pants you were waiting to fit into again when you lose those pounds you had always wanted to (unless you Get Physical: See above). Seeing how neat and tidy your space is would definitely give you the zen you need during these trying times.
These are just a few things we could think of at this point of time – feel free to expand or share how you're coping in the comments below!
Your friends at LiveIn.