A pizza is every students ultimate budget food in Malaysia. It's affordable and you can share it with your friends. We love our pizzas. But what if there was a twist in the crust? If you think pretzel crust or burger pizzas are weird, think again because these pizzas are seriously weird AF. A little part of me wants to try it so much tho.
1. Cauliflower Crust Pizza
People actually make this at home! Cauliflower is like the white version of broccoli and that is NOT good. Maybe for the vegans this is like their "cheat day" but not really. Idk
2. Pepperoni Pizza Rolls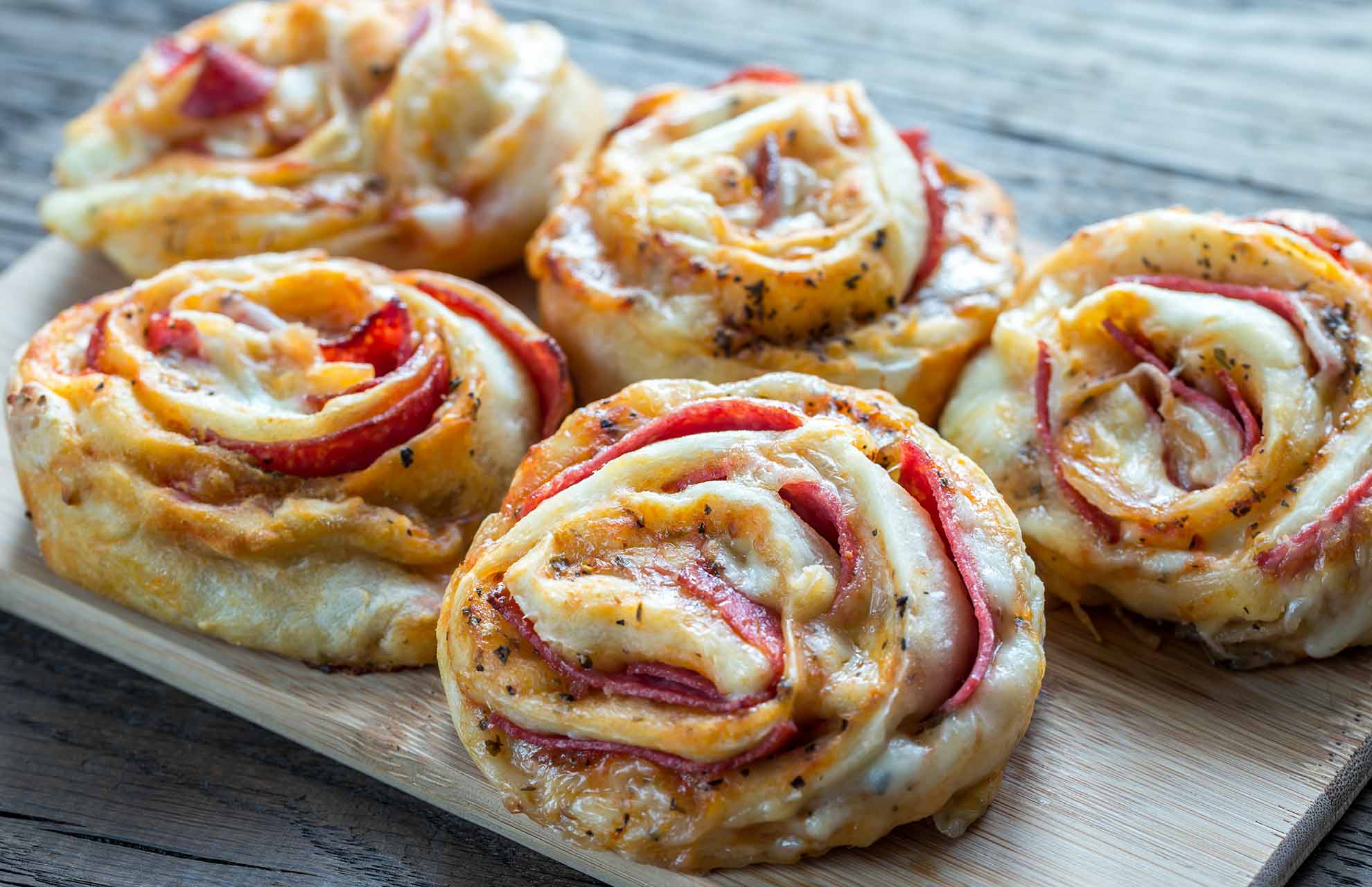 Its like Cinnamon Rolls but Pepperoni instead, ya know. As a pepperoni lover, this is a brilliant idea!
3. Saltwater Crocodile Pizza | Sydney, Australia
This actually exists in restaurants in Sydney. However, the best one is said to be at the Australian Heritage Hotel along Cumberland Street and is said to be very delicious. Hinting you guys to give it a shot.
4. Lollipop Pizza
Well I guess its something like the Pizza Rolls except this is on a stick. A tidier way to eat it. Nice.
5. Mizza Rice Pizza | Taiwan & South Korea
All hail the ultimate all-Asian pizza! As you can already see, there's a layer of rice in between the crust and the topping. Apparently, this is available only in Pizza Hut Taiwan and South Korea. Wow!
6. Cone Crust Pizza | Middle East
Pizza Hut is taking a toll on all our emotions! We all know a cone SHAPED pizza but not this! This is literally a cone CRUST pizza man. It is available in Pizza Hut Middle East. Don't believe? This ad will make believe.
7. Hot Dog Stuffed Crust | Canada
And another one from Pizza Hut! Are they serious tho? The crust alone would be filling weyh. This is only made available at Pizza Hut Canada.
8. Corn Dog Pizza
And of course, America will up their pizza game. But its still on a stick! How to eat sia?
9. Shrimp And Mayo Crust Pizza | Japan
I swear weyh, Pizza Hut coming up with all kinds of weird crusts. This one quite epic actually, got king crab, shrimp, beef, broccoli, onion, corn, egg, potato with the deep fried shrimp mayo crust. This weird one is found in Pizza Hut Japan (duh!).
10. Whole Shrimp Pizza | South Korea
If you look closely, it's the whole shrimp as the crust. People are insane to have come up with this. This is in South Korea as well, if you are there or happen to go there soon, go try.
If we have missed out on some, do let us know!