It's your first day! Are you excited? All these stories you've heard about student life are about to get real! And all these new people you're about to meet! Isn't it crazy? But before you start your student life like a boss, check out what you should know to avoid a mistake on your very first day. Trust us, it happens – and if you become one of the unfortunate ones to do something funny on the first day, people will definitely remember you – but because of all the wrong reasons!

Memorize the campus routes
School was quite straightforward. One huge building, some space outside to chill, football pitch… Generally quite ok to move around. But now it's time to step up your game! Your new campus can be seriously huge (UTM! Helloooo!) and finding your way to the class might take you more than 5 minutes. Ok, definitely more than 5 minutes. There are so many buildings, and faculties are sometimes located really far from each other! Forget walking – you might even need to catch the shuttle bus!
Master tip: Check out your campus map before your first day. Find shortest routes to different faculties, dorm and the cafeteria. It will take you a while, but eventually you'll know the place like the back of your own hand!
2. Prep your outfit, buddy!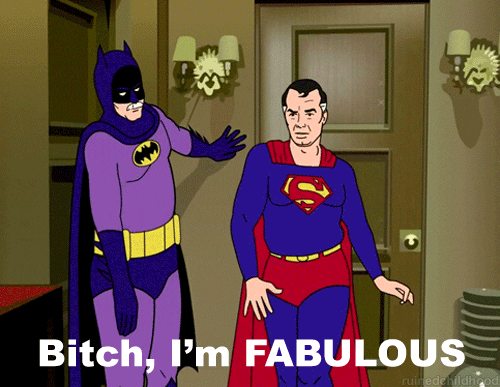 While in the campus, you might realise that the fashion situation have changed. You'll spot some of the gorgeous-looking people, with latest accessories or really-nice-but-still-expensive-looking makeup. On your first day, you'll probably be very stressed about the whole new situation – so make sure to make yourself feel better by preparing and ironing your outfit the day before. At least one thing that's going to go smooth for sure!
Master tip: Find out, what is the dress code in your uni. Some places don't allow certain types of clothes or jewellery.
3. Check out the syllabus
Keep it with you during the first week. Print it out and make notes as the professor discusses the flow of the classes – sometimes, they give hints about which topics are the most important and will most likely be featured in the test! Mark them with a star or highlight them for future reference.
Master tip: Whatever important info or papers you have – like syllabus or class schedule – ALWAYS keep them in your phone too! A photo would do.
What should you keep in your bag during your first day?
water bottle

pen

notebook (1 is enough) or your laptop

syllabus

class schedule (picture it and keep it in your phone too, just in case)
What happens in class during the first week?
Well, it depends on the professor. Most of them would spend first 1-2 classes just going through the syllabus and explaining the requirements for assignments and tests. It happens – rarely though – that the professors want to get to know the new students better and just ask random questions about your hometown or high school. 
Some other professors just start with "Good morning, class" – and start a usual lecture straight away. These are usually the guys who have a long syllabus and lots of material to cover. But don't worry, the first couple of topics are usually pretty generic and not heavy at all.
Where should I sit?
Tough choices all over again! Should you sit in the back with the "party" people, but also risk seeing some fishy things going on (student romances flourish in the back of the class!), or sit in the front like the top student? Our advice is: go for one of the tables in the mid-front, and try to sit at the side, at the last seat: so you can leave the class quite fast, just in case you need to go to the toilet or something.
What happens if you're late to class?
No big fuss. Just enter the room confidently and quietly and sit at one of the front seats. Don't make noise, don't explain yourself – people will notice you, but nobody will remember what happened by the end of the class.
Watch out for the professors who are famous for not letting in the latecomers! They are extremely rare, but sometimes you might encounter them. Some of them take it personally if you enter late and interrupt their flow. Or some will just lock the door so the latecomers wouldn't enter. But in general, it happens extremely rarely. Ask your older siblings or seniors about such professors and keep it in mind.
GOOD LUCK!