Who said you've got to be a bitter, weeping person if you're alone on 14th February? It might be just for a while, maybe you've just broken up with your ex, maybe your bae is far away and can't go out with you on this special day, or maybe you're just feeling absolutely fine about being single.
Whatever the reason is, watching romantic comedies and eating ice-cream in your room alone just won't cut it anymore. Make V-Day 2017 more fabulous and fun than ever before!
There are so many options in Malaysia, and you really don't need to be a part of the couple to enjoy them!
Boys/Girls Night Out
The best people create the best memories! So, ditch the romantic outing and follow your true heart – and the forever-lasting platonic relationship with your BFFs!
Avoid the restaurants, and go for the clubs, non-romantic movies in the cinema (especially sci-fi or thrillers!), or just dance on the street together with random strangers. Click lots of pictures and show your happiness to the world!
Boys/Girls Night In
This could be even organised in your hostel or dorm. Do you still remember how to play board games? This is the perfect opportunity to take out your old games from the closet and have a thrilling round with your besties. And for the food? Pizza is life!
If you're feeling a tad more creative, organise a potluck, and ask everyone to cook a typical dish from their hometown. Make sure to invite your friends from Penang 😉
Road trip, baby!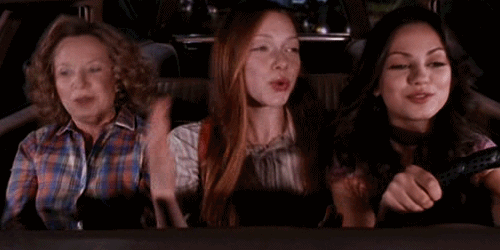 Call up your friends, take some karaoke-worthy music with you, jump in your old Myvi and go! Doesn't matter if you're going just to the park for a picnic, or driving to the other side of the country or even to Thailand – as long as you have a bunch of awesome people with you, distance is not an issue. Make it a foodtrip, try all the local specialties and make a break to find the weirdest sculpture in town (durian sculpture, anyone?). So much better than a cheesy date!
Down the memory lane…
Go back in time, but don't even think about including your ex! Have a nice evening with your parents and ask them all about their hometowns, typical food, any memories they have from childhood… Dig out those old family photo albums and have a look at the pictures older than you. Special bonus for the night? Mom's home-cooked dinner!
Unplug the Internet
Well, maybe not literally, but what about ditching your phone and laptop, and having a day of reading? Going back to your favorite "Harry Potter" series, or reading THE book that you've always wanted to cross out from your bucket list. Get some tea, yummy snacks and your comfy bed ready. This is the day when you don't even put the makeup on, and still enjoy the day to the max!
Work it out
Most likely, the gym will be pretty empty on Valentine's Day, so you can totally take advantage of it! Schedule a meet up with a personal trainer (usually it's a free service for new members in most of the gyms), try out this new workout equipment that you're not sure how to use and was too shy to do it in a gym full of people… And of course – join a Zumba class, the happiest workout of all! Make it the celebration of the endorphins 🙂
Spread the love
Nah, not the romance. Real love! Show how much you care about other human beings. Ask a local animal shelter if you could volunteer there for a day. Join the local soup kitchen activities. Donate some money to your favourite NGO. This is such a better way to spend money than on a cheesy Valentine's Day card!