It seemed so good, almost perfect. A very nice married couple, both of them working in international companies, interested in your property. They even liked the furniture you bought on the second-hand sales! They said it looks like in an old-school home. Good for them!
So, without many setbacks, they signed the rental agreement. Remember the excitement? You could hear the sound of RM3,000 flying towards you every month. That's the ultimate happiness moment for any landlord!
If only you knew what was coming your way…
The Apocalypse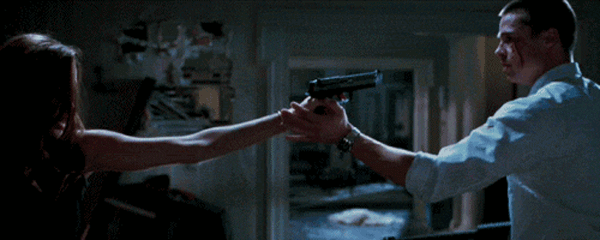 15th September. On this completely normal day, around 3 PM, you suddenly got a call from the tenant. She was talking really fast, and from the first moment, you could hear that something is wrong.
Wish her voice shaking, she stated to you, that the relationship between your current tenants is over, and they are both planning to split and move out and stay far away from each other. Apparently, the perfect love affair turned into a nasty toxic relation.
Wait, what do you mean? 3 months after they moved in? But how! It was supposed to be an easy year for you and your finances!
What to do
First, calm down. Breathe in and out.
It may seem like it's the end of all things when your tenant decides that they need to move out of your property, but it doesn't have to be.
It's best to just accept that they have had a change of circumstances beyond their control rather than get angry. Focus yourself and start looking for more tenants to fill their spaces- after all, you'd be doing this at some point anyway!
Legally, tenants are obligated to remain your tenants and liable for the full rent up until the end-date specified in the tenancy agreement contract. Unless of course, the tenancy is legally terminated. But, in some cases, to avoid stress and even legal process, it's better to discuss all the options.
Why it's worth to let your tenants go?
You keep good branding as a landlord, and your current tenants might promote your place among their friends and family.
It's not the end of the world. Finding new tenants might be surprisingly easy, depending on the location and time of the year.
It gives you the chance to rent out the property on new terms. For example, did you know that if you rent your property by rooms and not as a whole, it gives you more safety, and higher property yields?
For example, you were renting the current house for RM3,000. Why not rent it by rooms then? 3 rooms, each for RM1.500 per month. In total 50% more profit! Additional plus? If 1 of 3 tenants suddenly leave, you still have 2 paying tenants, so you're not losing money every month. 
The easiest way to rent your property by rooms? Via HostelHunting.com, online marketplace for student accommodation. No fuss, easy to use and listing is free. Give it a try!
List Your Place Now
Surrender the tenancy
The tenants are going to leave eventually, whether you permit them to surrender the tenancy on this occasion or not. So it's better to be on good terms and make it as painless as possible.
Best situation?
It's best for everyone, if you agree on the situation where:
The tenant can leave anytime, but they have to pay 2-3 months advance rental
The tenant allows the viewing of the property by the new prospective tenants
The tenant respects your property, agrees on the final check of the property before he/she leaves
If you continue to push for full rental payment, this is what can happen:
your ex-tenants leave, change their place of stay and not leave any contact details – you end up with no money whatsoever
they tell crazy bad things about you and your property to everyone they know
the case lands in court, where it drags for a long time
Why would you need the tenancy agreement then?
It all might sound ridiculous. And yes, the point of the agreement is to regulate such situations. It's extremely important in cases of damage costs, unpaid utility bills etc. – you have the right to claim your money.
But also, remember to look at every case from a human being perspective, not just from the legal view. How much time, money and stress will it cost you to solve the situation? Is it worth it? Or is it better to let go, start fresh and try to make even better money with the new property rental model?
It's up to you to choose. It's your property and your right to manage it.
But if you'd like to talk about it, get your property some exposure online and find out more about how to be more efficient as a landlord, join us at HostelHunting.com.
*This is an article based on a real case. It's not a legal advice article.*